Recruitment Presentation
A different approach to business growth
A Message from our President
My name is Jim Smith, President of Studeo Realty. Thank you for taking a moment to peek into the world of Studeo Realty. You'll soon discover that we're not just a brokerage, but a tight-knit family, 100% committed to growing the businesses and lifestyle of our agents.
I truly believe you'll find a company that has their agents' backs, a company that focuses on training and mentorship, and most of all, a company that thrives by putting cutting edge tools into the hands of agents ready to take their careers to the next level.
"Our Goal is to Ensure You can Reach Your Goals"
We provide our agents with best-in-class training, arm them with technology, and leverage modern marketing tactics to give our people the best chance to win. Working with Studeo Realty means you have the backing of a strong brand, built through the blood, sweat and tears of the founding team.
When we founded Studeo Realty in 1995, it came out of a genuine frustration with the traditional way of doing business. We are committed to doing things differently. We are committed to helping our agents grow their skills and experience, which naturally helps them grow their business.
4 partners in a cramped office in a "charming" part of town. Fighting for every deal, late nights burning the candle at both ends, the best days of our lives.
Grew the team to 60 people and 3 offices. Dedicated marketing and administrative staff. Refreshed website and brand identity. Finally starting to gain some respect!
Top independent brokerage in the city and surrounding area. Expanded to 7 offices and 150 people. Our reputation is well-known and our recruiting efforts are well-received.
Company History: Our Beginning
Company History: Early Expansion
Company History: Fast Growth
Our Vision
Become the premiere independent brokerage in the GTA.
Our Mission
Support our team members in a way that makes their lives easier and better, that no other brokerage can compare with.
Our Values
Fair brokerage splits, proper work/life balance, and a fun work environment where everyone is motivated to bring their best every day.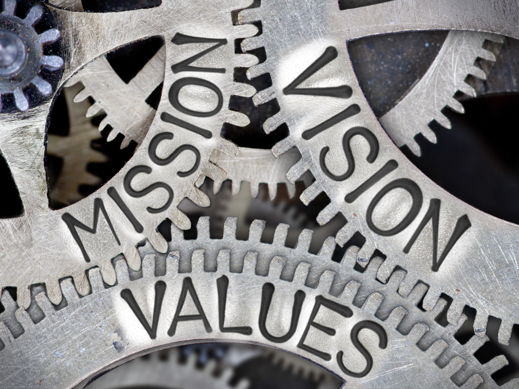 Jane Leader, Brokerage Owner
Jane is one of the original 4 partners and one of the faces of the brand. Graduated (with honours) with a B.A. from Western University, Jane started her real estate career over 25 years ago.
Sandra joined Studeo Realty in 2008 after a successful stint with a national real estate brand. A consistent performer, Sandra regularly gets multiple listings each month. Outside of work, she enjoys the outdoors with her husband, two children and three dogs.
John spent the early part of his career in consulting before he discovered an interest in real estate. After Studeo Realty started expanding into multiple offices in the early 2000s, John joined the company as the first non-realtor to bring an outside edge to operations. Under his guidance, the company has opened 5 additional offices and more than tripled in size.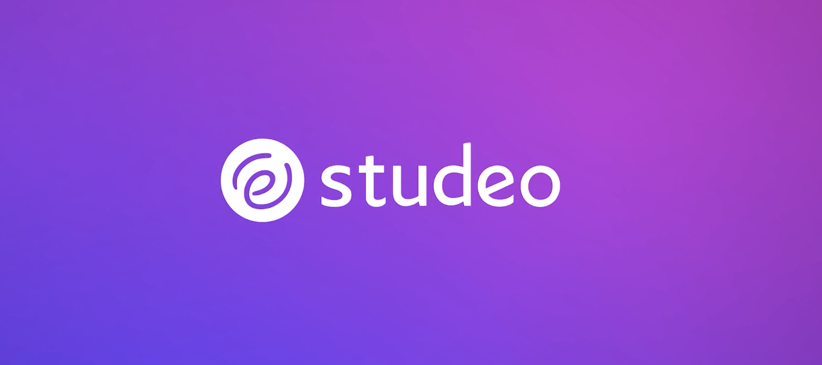 Studeo Realty Brand Power
Studeo is one of the most recognizable brands in the city and surrounding area. We're not just on billboards and bus shelters, we're all over the web, too.
When you join the Studeo Realty family, you represent an inclusive and meaningful brand that stands for quality, no matter who in the company is handling an interaction.
Studeo Realty has been covered by industry and mainstream publications. Our executives get interviewed regularly and our agents are often quoted in articles about the market. Studeo Realty has been profiled by the following publications:
Inman News
The Close
Canadian Real Estate Magazine
REAL TIME Magazine
Studeo Realty has mutually beneficial partnerships with a variety of vendors. Whether you need design, media, training, or even technical support, we have the partnerships and resources to support you.
Training & Career Development
Our office spaces have all the amenities and staff you'll need to get deals done, meet clients, focus on work, and get the answers you need to get the job done.
We send all of our agents for training and leadership conferences each year. We also provide access to various online learning portals so that you can always work towards adding new tools to your arsenal.
We provide all of our agents with preferred access to top marketing vendors for photography, videography, 3-D tours, and everything else you might need.
Technology & Innovative Processes
Aenean id viverra odio, id elementum mauris. Maecenas sit amet urna sit amet risus ultricies tincidunt. Sed quis tortor turpis. Proin feugiat in nisl vel facilisis. Sed sed dui quis ipsum sollicitudin finibus. Aliquam sodales malesuada nulla.
Aenean id viverra odio, id elementum mauris. Maecenas sit amet urna sit amet risus ultricies tincidunt. Sed quis tortor turpis. Proin feugiat in nisl vel facilisis. Sed sed dui quis ipsum sollicitudin finibus. Aliquam sodales malesuada nulla.
The Power of Storytelling
As a brand, we know that selling is more than having the data, it's about selling a vision. To be great in real estate, solid relationships outwins every tactic. We believe that integrating storytelling into the ethos of everything that we do will connect us better to our communities, our clients and build the brand strength that will set us apart.
Interactive storytelling is one way of bringing together different types of media to create immersive, human experiences for our customers. By joining Studeo Realty, you'll gain access to interactive storytelling tools and strategies that will transform your business from facilitating transactions to being a lifestyle specialist.
Our culture is open and collaborative. All of our executives have open door policies, and everyone on the team is willing to help whenever you may need.
In early May we run the annual Community Fair Day. This event is for the children and families in our community, to show them a fun time, provide some great food, and give away some amazing prizes to lucky winners.
Each year we do an annual Community BBQ Cookout to celebrate the summer and thank all of our loyal customers for their support. Attendance in recent years has been in the hundreds, and it's always a great opportunity to highlight new team members and reflect on the year that was.
"I joined Studeo Realty right after I got my real estate licence and from day one I felt at home. Everyone is eager to help and the brokerage goes above and beyond to make sure I have access to all of the resources I need. If you are willing to come in every day with a smile on your face and ready to get to work, Studeo Realty will be an amazing place to grow your business. I couldn't recommend Jim and the team more."
"The support we have received since joining Studeo Realty has been unbelievable. Jim is very visible in the company - he is generous with his time and is always quick to offer an introduction when we need it. The marketing suite and strategies that Studeo Realty employs are top notch, and have been instrumental in the growth of our business. We look forward to many more successful years together!"
We'd love to hear from you!
Join our family & take your career to the next level.